Certificate of Business Credibility
In 2009 and 2010 we were awarded with Certificate of Business Credibility which is a prove of our credibility and strong market position.
The Certificate of Business Credibility is a prestigious title awarded by Dun & Bradstreet Poland only to the companies with the highest stability rating given by D&B Poland. Certificate of Business Credibility guarantees that its holder is a reliable partner with high profitability and financial liquidity.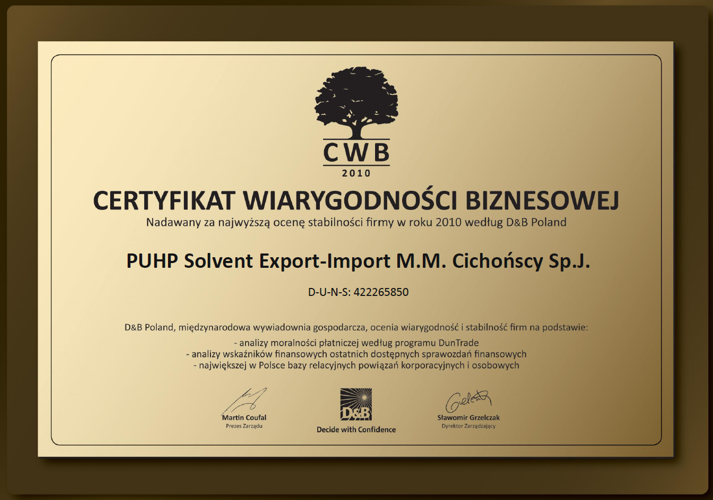 Gazele Biznesu
In 2006, 2007 and 2012 we were awarded with Gazele Biznesu, a prize of Puls Biznesu (daily newspaper). The very prize is given to most promising companies in Poland. Gazele Biznesu is a promotional project organized by economic daily newspapers such as Puls Biznesu. The main purpose of the project is to promote small and medium companies, especially those which are growing and gaining good position on Polish market. The rating was first organized in 2000. At the beginning the list included 300 companies, next year there were 400 of them, then 800, 1400, 2002, 3108, and in 2006 – 3404 companies.
We strongly believe that the prizes we were awarded with become an incentive to start and maintain mutual cooperation between our company and our business partners.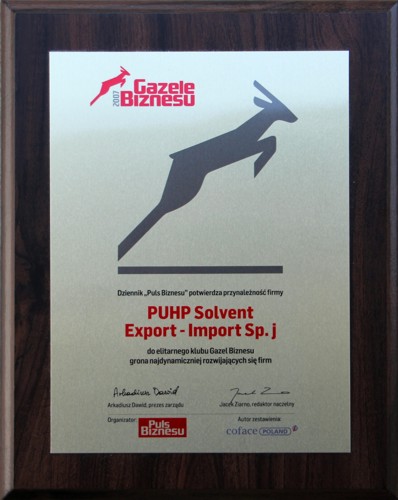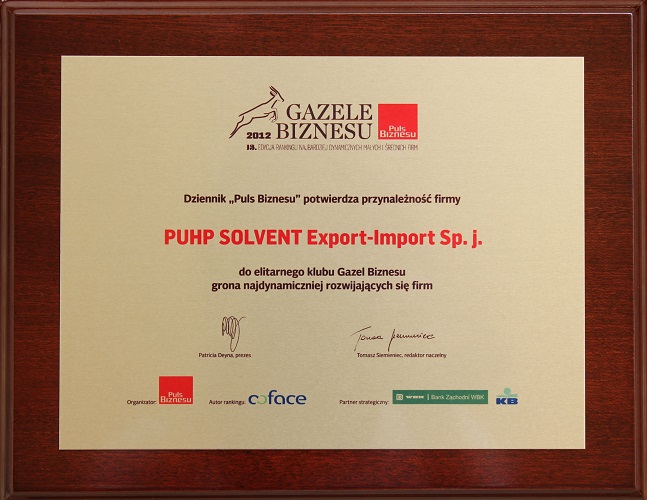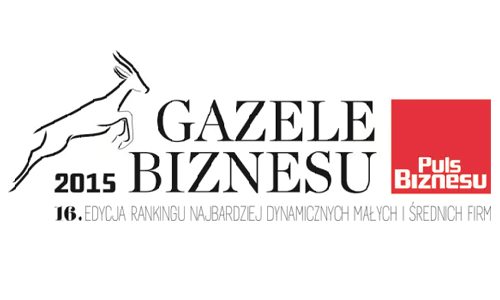 Newsweek Family Company of the Year 2012
In 2012 our company has been awarded with Newsweek's FAMILY COMPANY OF THE YEAR 2012, a prize of nation-wide weekly newspaper – Newsweek – for fastest developing family businesses in Poland.